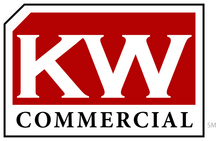 KW COMMERCIAL NEW HAMPSHIRE & MASSACHUSETTS
At KW Commercial, NH we service commercial real estate buyers, sellers, investors, landlords and tenants selling or searching for property in NH and MA.
We have offices located in Bedford, NH, Hooksett, NH, Londonderry, NH, Concord, NH and Andover, MA. We serve customers seeking professional commercial realt estate services in the growth corridors of Route 3 and Interstate 93.
Our leasing services provide value all throughout New Hampshire and Massachusetts. If you are looking to buy, sell or lease commercial property, a commercial broker can save you money by using specific skills of negotiation.
Many of our commercial agents are Certified Commercial Investment Members (CCIM), or are working toward that designation, who will analyze demographics using Site to Do Business (STDB) tools to help you find the property that suits your needs. The present value of future income requires using proper discount rates to evaluate the value of real estate.
We can determine real estate values; weigh leasing verses buying; estimate the size of office space; and locate retail, industrial, commercial flex, and store space for lease or sale. Use our FREE analysis software to find building values for all commercial, office, and retail buildings in New Hampshire and Massachusetts.
SEARCH COMMERCIAL
REAL ESTATE