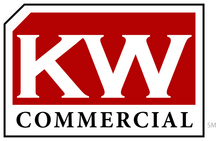 Blog
Using drones for aerial photography in Commercial Real Estate can provide useful benefits. As a marketing tool, seeing a total property image can prove to be compelling. For instance, if you compare google earth to the current drone video, one can identify a current roof condition, structural components not visibly apparent such as newer roof top units, or even older damaged units... Read more...


New England Commercial Property Exchange has given us the following report. The Commercial Office Real Estate Market results from 1/1/2016 to 5/1/2016. The outcome is 701,742 total Square feet in capacity of commercial property sold or leased... Read more...
The future is promising for Industrial Commercial Real Estate for New Hampshire and Massachusetts. The Q-1 2016 average lease listing has dropped 3.9%. The number of sale listing available also dropped 7... Read more...
Commonly misquoted and misunderstood a 21E is actually referring to an environmental site assessment commonly known as and ESA. Commercial Real Estate acquisitions typically involve a professional study of the historic use of the property... Read more...