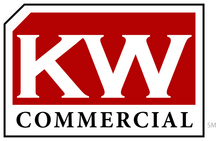 <

Back to Listings
161 S Main St.
Rochester , New Hampshire 03867
Listing Type:

For Sale
Listing Price:

$3,000,000.00
Property Type:

Multi-Family
Property Subtype:

High-Rise
Year Built:

2020
Listing Status:

Active
Building Size:

200000

SqFt
Land Area:

6.61 Acres
Description:
This mixed use, large assemblage, development site for commercial and Residential use is in the Commercial Zone in Downtown Rochester, NH and can best utilize the Opportunity Zone designation in the Seacoast Region. This site also has additional tax incentive opportunities located in a 79E Area & ERZ as well. The site is large enough to accommodate over 200 residential units and a significant amount of commercial space on the first floor. Located along the Willow Brook, it is a fantastic place to live and is located within a few minute walk of the Frisbee Hospital.
Rochester has seen a positive growth in population and rental rates over the last 5 years. With additional 5,000 jobs being added to the overall Seacoast over the next 18 months to two years, this community is in a great location with tremendous growth potential. Additionally, it is located within 1 mile to Route 108, Route 125, Route 202, and Spaulding Turnpike.
Walking Distance to Frisbee Memorial Hospital and Downtown
Overlooking the Rochester Common Park which hosts the Rochester Farmers' Market
Within 1 mile to Route 108, Route 125, Route 202, and Spaulding Turnpike
Granite Ridge is within a mile to the north and is a regional shopping destination
The Airport industrial park is within a mile to the east, and is home to businesses like Saffron, Albany International, Rand Whitney, Spectex, and several other dynamic businesses.
Presented by:
KW Commercial, NH
(603) 836-2700
Listed by:
Coastal Land & Commercial Group (CLCG)
Coastal Land & Commercial Group (CLCG)
Mortgage Calculator
INPUTS