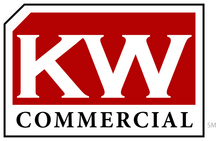 Testimonials
Our KW Commercial team offers an aggressive marketing program and focuses on client service and communication. Receiving testimonials from past clients is our greatest reward.
Very Professional
Ron and Kristine at KW Commercial handled our transaction very professionally. We are very pleased with the service, and will not hesitate to use KW Commercial again in the future. - Eric Doty
Exceeds Clients Expectations
A blessing to our 6 year old company in Bedford, Ron has taken our Commercial division at Keller Williams to a whole new level in NH. Being a residential-focused Realtor myself, I have had the opportunity to refer commercial clients to Ron numerous times, and do so without hesitation. He exceeds clients expectations every time, he is a true leader, and he is a pleasure to be around. Knowledgeable, logical, and completely together...he is the full package. - Lauren Dupaul, Associate Broker, Realtor - Keller Williams Metropolitan
Excellent at Communication and Follow Up
I have referred numerous commercial clients to Ron. He is the consummate professional, and is excellent at communication and follow up with his clients and referral sources. I highly recommend him for anyone looking for an expert, professional commercial Realtor and will continue to refer to him in the future. - Elise Harnisch, Realtor at Keller Williams Realty Metropolitan
Understands the Needs of Business Owners
Ron and I met to discuss his business and I was impressed with his level of expertise and his work ethic. I am convinced that Ron is someone that understands the needs of business owners and makes sure that his recommendations of commercial real estate fits his clients business and financial objectives. With Ron it's much more about satisfied clients than commissions. I would not hesitate recommending Ron to anyone seeking to buy or sell commercial real estate. - Rich Cohen, Principal: RDC Financial Group - National Speaker on Asset Preservation Solutions
Example of Excellence and Integrity
Ron is an example of excellence and integrity. Ron follows through with his commitments and is a pleasure to be around. I find him as a get it done person that you could give a task to and just know it will be done first rate. I am happy to work with Ron and refer him to people I know and trust. -Steve Labbe, Paradigm P&H Inc.